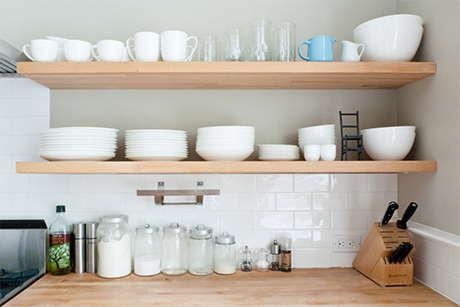 Seagrass & Stone is a full service firm but I do not shy away from small projects. My approach is flexible and responsive, lending a keen eye and a strong ear. While my focus is family friendly design, I welcome all types of clients.
Services
Full Service

Full service begins with an initial consultation and will see you through the entire design and installation process of a project. This may include the procuring and purchasing of any furnishings or accessories or supervision of delivery of those items. It may also include collaboration with architects and contractors. Lastly, it will include many of my mini services listed below, resulting in a completely finished project. This service can be used for home renovation or new construction, and for one or many rooms in your home.

Mini Services

Color consultation
Space planning
Window coverings
Furniture/accessories procuring
Bedding
Upholstery
Lighting
Redesign using only your own furnishings

Designer's Notebook

For this service Seagrass and Stone calls upon designer and long time friend CF Betcher.* Receive a DIY Designer's Notebook giving you access to all the tools to design a beautiful room in your home, but on your own time. After obtaining necessary information from you, such as completion of our design survey, photos of the room, measurements and inspirational photos, you will first receive a moodboard for your approval. Based on your feedback you will then receive:

Room illustration bringing the room to life, complete with furnishings, fabrics, and accessories
Furniture plan (to scale drawing that will help you place furniture correctly)
Finishes, furniture and accessory selections in an itemized shopping list
swatches—paint, furniture and fabric when applicable. These will be bound so you may carry them with you on your shopping trips
Personal Pinterest board (this will be sent via email)

Children's Interiors

As children's spaces have a special place in my heart, I offer the above services as well as a few additional:

Professional organization/de-clutter
Double life room design (the design and implementation of a space that doubles as an adult and child space.
design for every budget
Seagrass & Stone recognizes that while everyone would like their home to be beautiful and livable, not everyone can afford the high price tag many designers charge to achieve this. I am dedicated to helping working families and individuals who may have smaller budgets create beautiful, livable, spaces that inspire them daily. I pride myself at being able to work within different budgets and cut costs wherever possible.
*Caroline Betcher, a graduate of the New England School of Art and Design, started her career as an auction assistant and a residential designer before finding her niche in retail merchandising. Her keen eye and flawless attention to detail earned her the visual manager position for Winston Flowers where she had the pleasure of leading the merchandising for the gorgeous retail locations Winston Flowers is so well known for. In a return to her interior design roots, Caroline is now offering her expertise through this succinct, yet invaluable service.
When a client requests a Designer's Notebook, Seagrass and Stone works with Ms.Betcher to determine the clients needs and is available during the design process.